This was my first tableless XHTML and CSS front-end design/development . For those that are not familiar with web design and its terms, tableless front-end development is currently and will be the web standard as opposed to using table grid to do the layout.
The design and coding was done for another web developer. The real name/identity of the client was not disclosed; Onpoint and its logo was created to serve as place-holder.
The template package I provided at the end included layered Photoshop mockup file, some icons also in Photoshop and three different XHTML pages plus the stylesheet. Although it was a good experience, what I didn't like about doing this type of work – for another designer – is that I could rarely claim the design was mine even though I created it.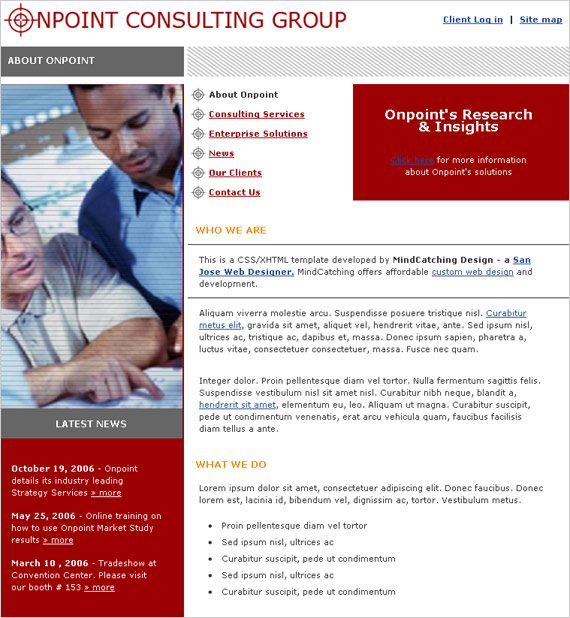 ---
This was the first e-Commerce and data driven website with PHP and MySQL that I developed as the final project for my senior project class in multimedia design in 2006.
The site was for a video rental store with e-commerce functionality like letting users open and manage accounts online; rent video online with a shopping cart; view video information and trailers online etc.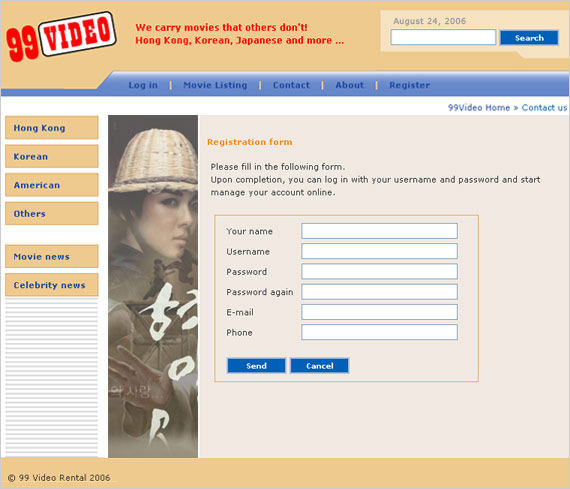 ---