Archive for March, 2007
This was the first client project I had in Austin, TX. I moved here in 2007 then moved back to California about one and a half years later.
The special thing about this project is that the whole site was completed within… three days. I was not very proud of the design myself but was happy with the fact that the client liked the site and appreciated my ability to turn around very quickly. He needed a simple website to show to some distributors. I also showed him how to update the site with his web hosting package with Yahoo!.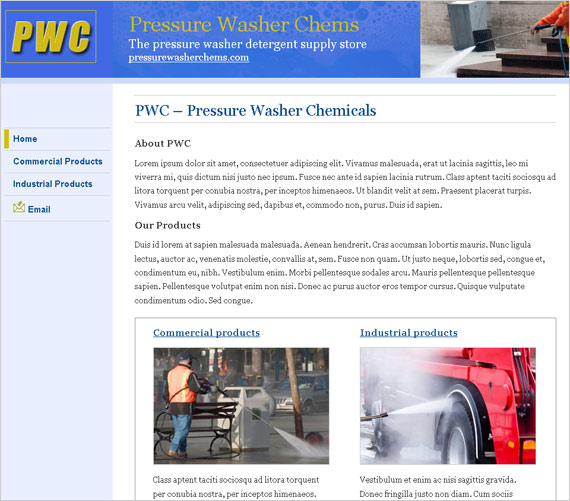 ---